Hi everyone,
Below are two new flower portraits Ornamental and Lilium
.
.
Ornamental
Acrylics
10cm x 10cm (4″ x 4″ )
.
This flower portrait is of the blossoms from an ornamental plum tree sapling.
One house I lived in many years ago had a beautiful ornamental plum tree in the front garden. At some point it decided to sprout a sapling from one of it roots which was lying close to the surface.
When it was time to move I dug it out and took that sapling with me to my new home. It grew into a beautiful tree just like its parent tree. Pruning branches one year I dried out some of the thinner branches to use as garden stakes. One "stake" was not as dried out as I had thought and it sprouted leaves! Not long after I had to move again. I took this new sapling with me to plant in my new home. This painting is taken from it's second year as a sapling when it grew a few small branches and had it's first blossoms. It's very slow growing as a consequence and it has had to move again since this painting but I'm happy to say it now has a forever home and is still growing, thriving and producing beautiful blossoms each spring.
.
Lilium
Acrylics
10cm x 10cm (4″ x 4″)
This flower portrait is of a yellow Asiatic Lily. It's name comes from the genus Lilium that these lilies belong to.
There are many associations attributed to the lily. The ancient Greeks and Romans for instance believed the lily represented fertility, virtue, innocence and purity. There are also many other meanings across many cultures.
.
.
Ornamental and Lilium are available to purchase through my Etsy store which you can visit by clicking on the link below
.
Click to visit TikarmaVodicka Art online Store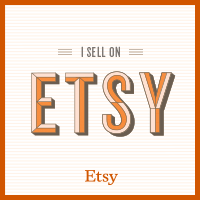 .
.
In other news…
I fell off the blogging wagon a bit as I was caught up helping convenor Su Hall with stewarding the photography competition and exhibition for the Strathalbyn Agricultural Show which was this Monday past. We had 116 entries and a lot of interest in the exhibit on the day. It was a very fun and interesting experience in learning the set up for these events and also seeing the how the judging process works and what helps decide a winning photo.
.
The Strathalbyn Agricultural Show 2016 Photography Exhibit
.
.
This week in my studio I am finishing off a new flower portrait of a single gazania.
Orange gazania in progress
.
Wishing you all many an inspiring moment throughout the rest of your week.
Tikarma.
.
.
Tikarma Vodicka Art.com